SAN BERNARDINO MICROWAVE SOCIETY
founded in 1955
A NON-PROFIT TECHNICAL ORGANIZATION DEDICATED TO
THE ADVANCEMENT OF COMMUNICATIONS ABOVE 1 GHz.
W6IFE
Mailing Address: SBMS, 417 South Associated RD. # 146, Brea, CA 92821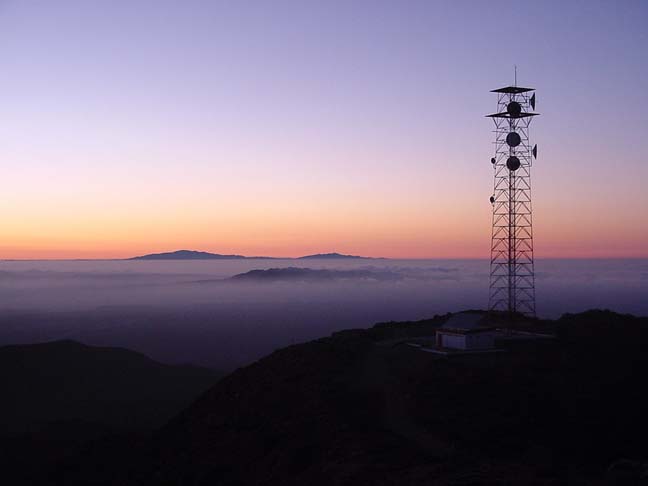 ---------o----------
The San Bernardino Microwave Society meets
the first Thursday of each month at 1900 Hours at the American Legion Hall
1024 Main Street Corona, CA.
---> Live SBMS Meetings can be viewed Here, <---
select "W6ATN streaming".
More about ATN
2015 SBMS 2.3 GHz and Above Contest and Club Challenge

++++Results 10 GHz 2014 ARRL Contest ++++
President - Chris Shoaff, N9RIN, 2911 Calle Heraldo, San Clemente, CA 92673, 949-388-3121, cshoaff@yahoo.com
Vice President - Brian Thorson, AF6NA, 7467 Country Fair Drive, Corona, CA92880, 951-768-0960, brianaf6na@gmail.com
Corresponding Secretary - Jeff Fort, KN6VR, 10245 White Rd, Phelan, CA 92371, 909-994-2232, jnjfort@verizon.net
Recording Secretary - Courtney Duncan, N5BF, 4402 Rockmere Way, La Canada, CA 91011, 818-957-8455, courtney.duncan.n5bf@gmail.com
Social Sec - Tsiza Major-Posner, KI6DBR, 909-837-8922, tiszamajor@aol.com
Treasurer - Dick Bremer, WB6DNX, 1664 Holly Street, Brea, CA 92821, 714-529-2800, rabremer@juno.com
Editor - Walt Clark, 824 Valley View, Fullerton, CA 92835, 714-882-9647, walterclark@roadrunner.com
ARRL Interface - Frank Kelly, WB6CWN, PO Box 1246, Thousand Oaks, CA 91358, 805 558-6199, fm.kelly@verizon.net
W6IFE License Trustee - Ed Munn, W6OYJ, 6255 Radcliffe Dr., San Diego, CA 92122, 858-453-4563, w6oyj@amsat.org
SBMS LAB Manager and SBMS Webmaster - Dave Glawson, WA6CGR, 1644 N. Wilmington Blvd., Wilmington, CA 90744, 310-977-0916, wa6cgr@ham-radio.com
SBMS WEB Page maintenance - Rein Smit, W6SZ, 8333 Pumalo, Alta Loma, CA 91701, 909-980-0489, w6sz@ham-radio.com
---
SBMS monthly Meeting Announcements:




*Marty Woll, N6VI*, will address the San Bernardino Microwave Society
(SBMS) at our March 5th meeting.  It has been a pleasure working him on 10
GHz in the last few years, and those of you who have done so already know,
he wastes no words and confirms contact efficiently.  A winner of several
ARRL radio contests, Marty placed 4th in the U.S. for QSOs completed (178),
and was the 5th highest scorer (with 41,332 points) in the 2014 10 GHz and
Up Contest, 10 GHz category.  With his roof-mounted 10368 mobile station,
Marty may be one of the fastest 10 GHz QSO completers in the West.  Marty
is Vice Director of the American Radio Relay League (ARRL) Southwestern
Division and, as such, he speaks to many radio clubs every year.  Marty
will bring some important news about FCC and regulatory matters as they
apply to the U.S. Amateur Microwave bands.  He will present on the
following:

*"Use 'Em or Lose 'Em - Risks and Opportunities on our Microwave Bands"*
 
- Current status of regulatory proposals that could affect Amateur
  microwave allocations

- Using contests to promote the higher bands to new participants

- Welcoming applications other than weak-signal and ATV


SBMS is fortunate to have such a close connection to the ARRL and national
wireless governance with Marty as an active member.  Be sure to bring your
notepad and come to hear his excellent talk.  Or you can join SBMS by ATV
or online.



Most Recent Newsletter:
Technical Information / Papers / Software:
Presentations:
SBMS Projects:
Archived SBMS Newsletters:
Newsletters, WEB Pages from Sister Microwave Groups:
Microwave Contest Frequencies
Microwave Beacons:
Microwave Contests & Activities:
Contacting SBMS:
SBMS History:
Pictures:
Microwave Links on the Internet:
background is original SBMS logo from 1955 letterhead

Any questions or suggestions, please contact SBMS webmaster: WA6CGR at wa6cgr@ham-radio.com
---
This site is hosted as a service to the Amateur Radio community by: Dave Glawson - WA6CGR


Copyright ©2010 - WA6CGR
This page was last updated on Jan 4, 2013