1926 Yagi-Uda Antenna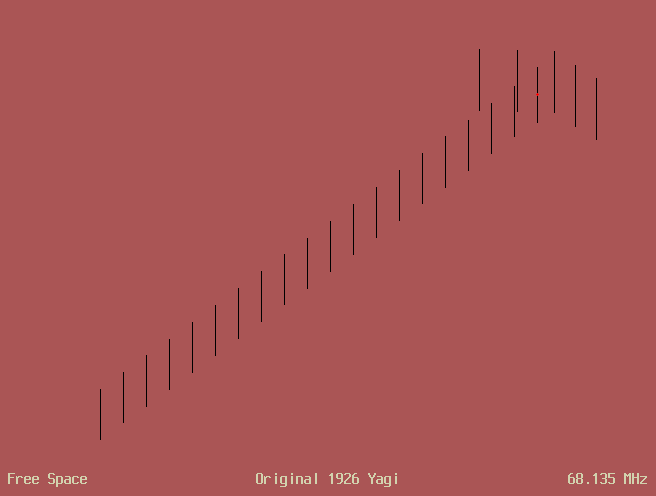 I ran across the original 1926 paper by Hidetsugu Yagi and Shintaro Uda and decided to model the shorter of the two antennas described. I used AO 9.66.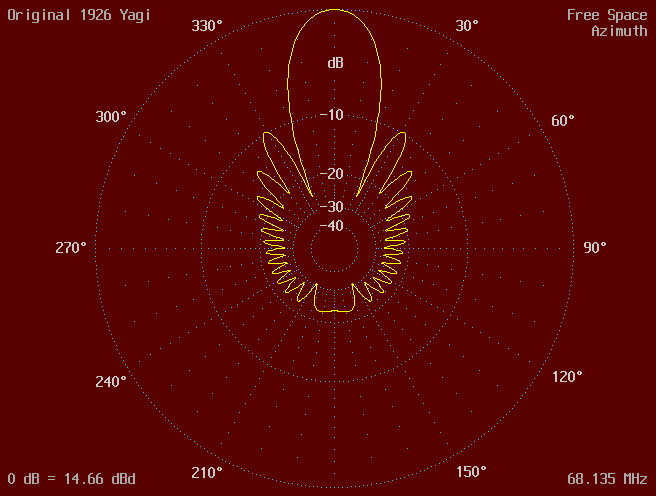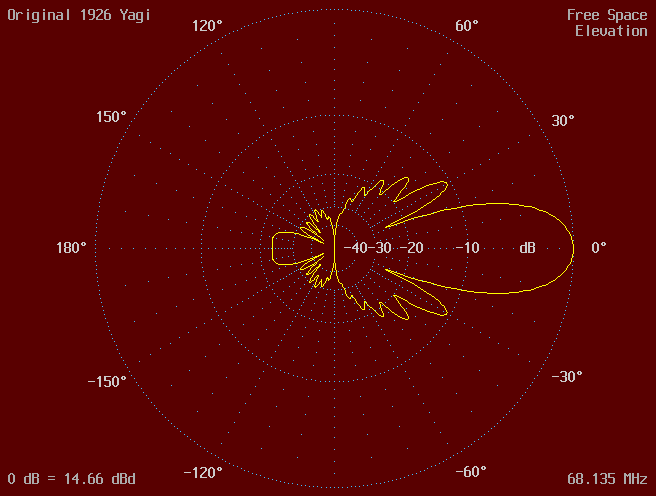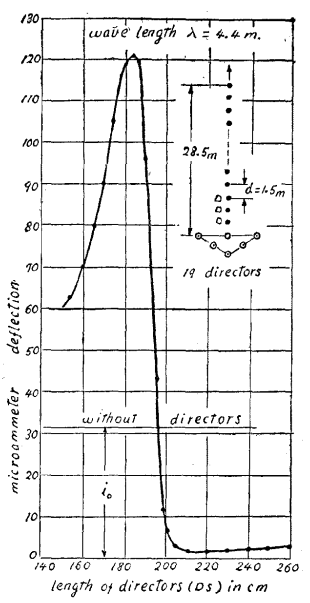 The 1926 paper did not specify element diameter. Using 14 mm, forward gain peaks at the same director length shown in the curve above from a later paper by Uda. The elements are described as brass rods. But solid brass 14-mm rods would be quite heavy. One possibility is that the elements actually were hollow tubes. Another is that thinner solid rods were used, which would shift the response higher in frequency. If that was the case, the actual wavelength, likely measured with Lecher wires, would have been somewhat shorter than stated. Finally, since the paper presented research results rather than a practical design, perhaps weight was irrelevant.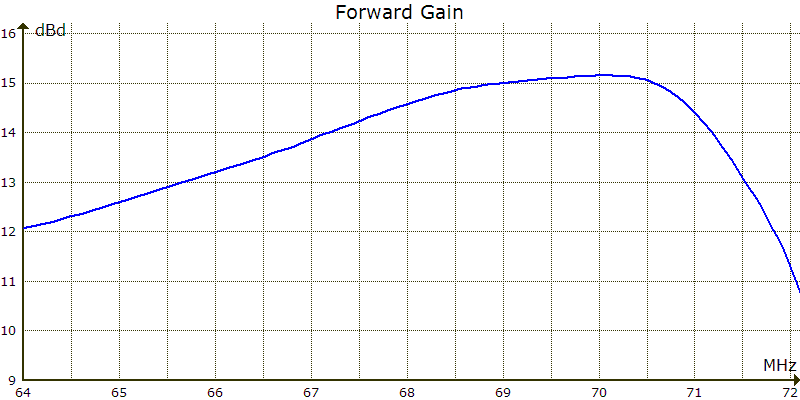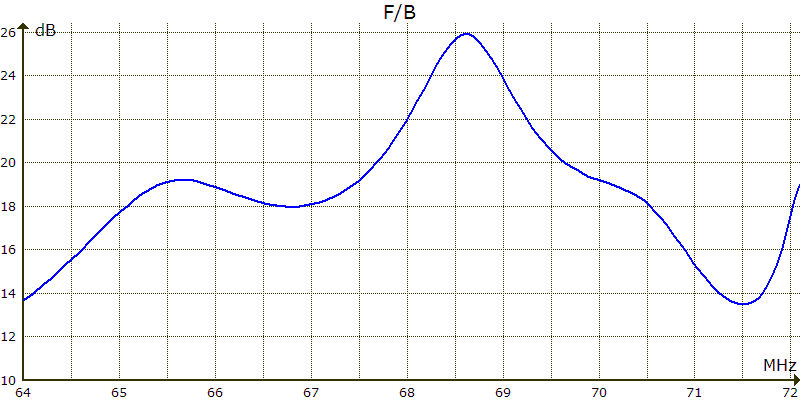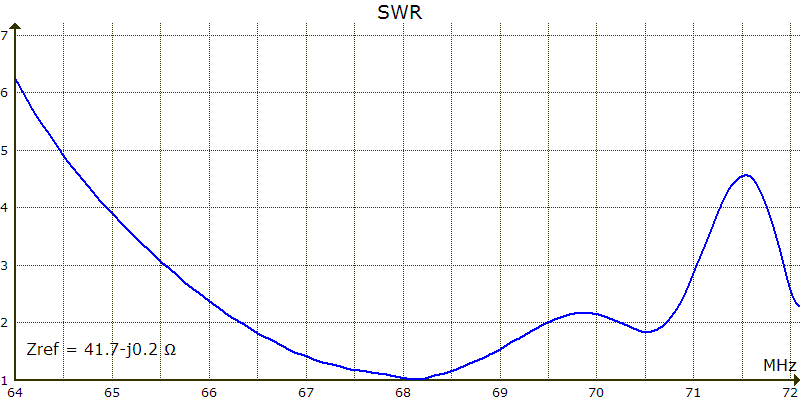 Antenna File

Original 1926 Yagi
Free Space
68.135 MHz				; wavelength = 4.4 meters
25 brass wires, centimeters
1     0    0 -100      0    0 100   1.4	; assumed driven element length = 200 cm
1  -110    0 -110   -110    0 110   1.4
1     0 -220 -110      0 -220 110   1.4
1     0  220 -110      0  220 110   1.4
1   -55 -110 -110    -55 -110 110   1.4
1   -55  110 -110    -55  110 110   1.4
1   150   0   -90    150    0  90   1.4
1   300   0   -90    300    0  90   1.4
1   450   0   -90    450    0  90   1.4
1   600   0   -90    600    0  90   1.4
1   750   0   -90    750    0  90   1.4
1   900   0   -90    900    0  90   1.4
1  1050   0   -90   1050    0  90   1.4
1  1200   0   -90   1200    0  90   1.4
1  1350   0   -90   1350    0  90   1.4
1  1500   0   -90   1500    0  90   1.4
1  1650   0   -90   1650    0  90   1.4
1  1800   0   -90   1800    0  90   1.4
1  1950   0   -90   1950    0  90   1.4
1  2100   0   -90   2100    0  90   1.4
1  2250   0   -90   2250    0  90   1.4
1  2400   0   -90   2400    0  90   1.4
1  2550   0   -90   2550    0  90   1.4
1  2700   0   -90   2700    0  90   1.4
1  2850   0   -90   2850    0  90   1.4
1 source
Wire 1, center

---
June 11, 2018

88–108 MHz